About Us Page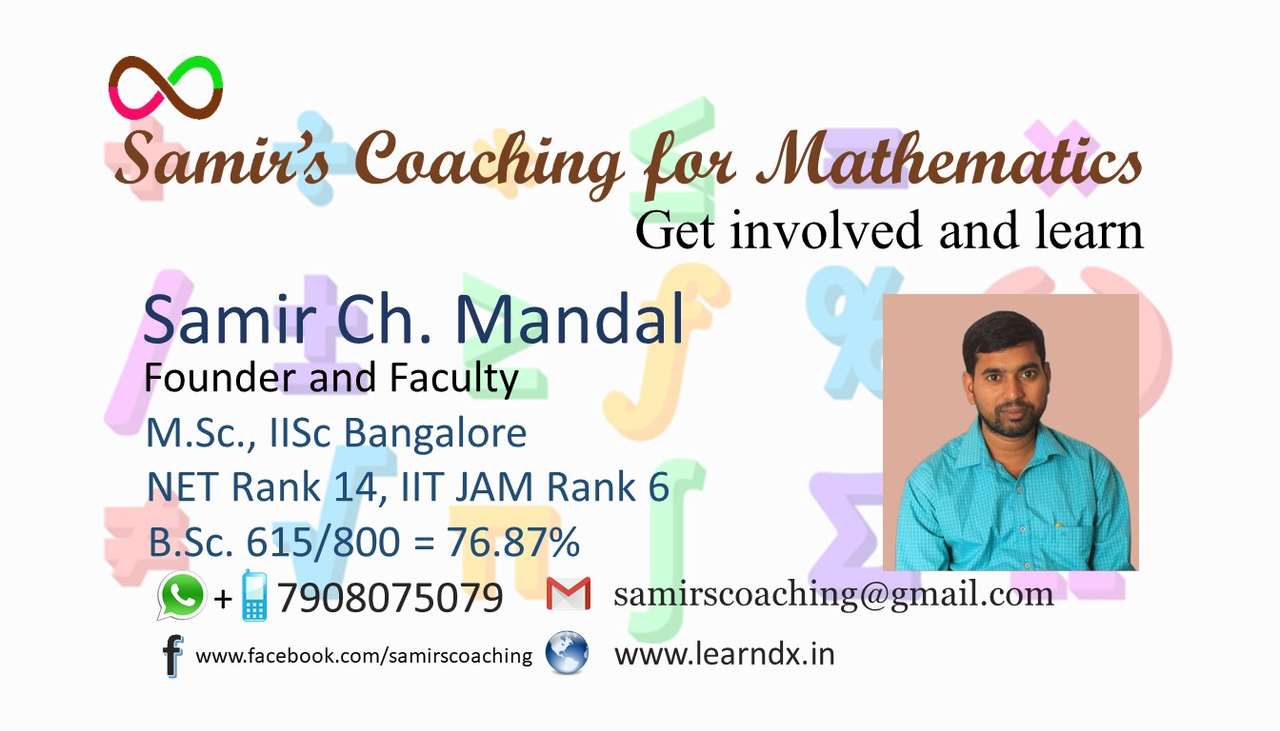 Samir's Coaching for Mathematics is dedicated for teaching Mathematics for B.Stat/B.Math, MS QMS entrance exam in Indian Statistical Institute (ISI), CMI BSc entrance, CSIR NET, IIT JAM, NBHM, TIFR entrance in Mathematics.
It started its journey from July, 2017. Currently coaching for the following courses (only for Mathematics) are given here.
Our Team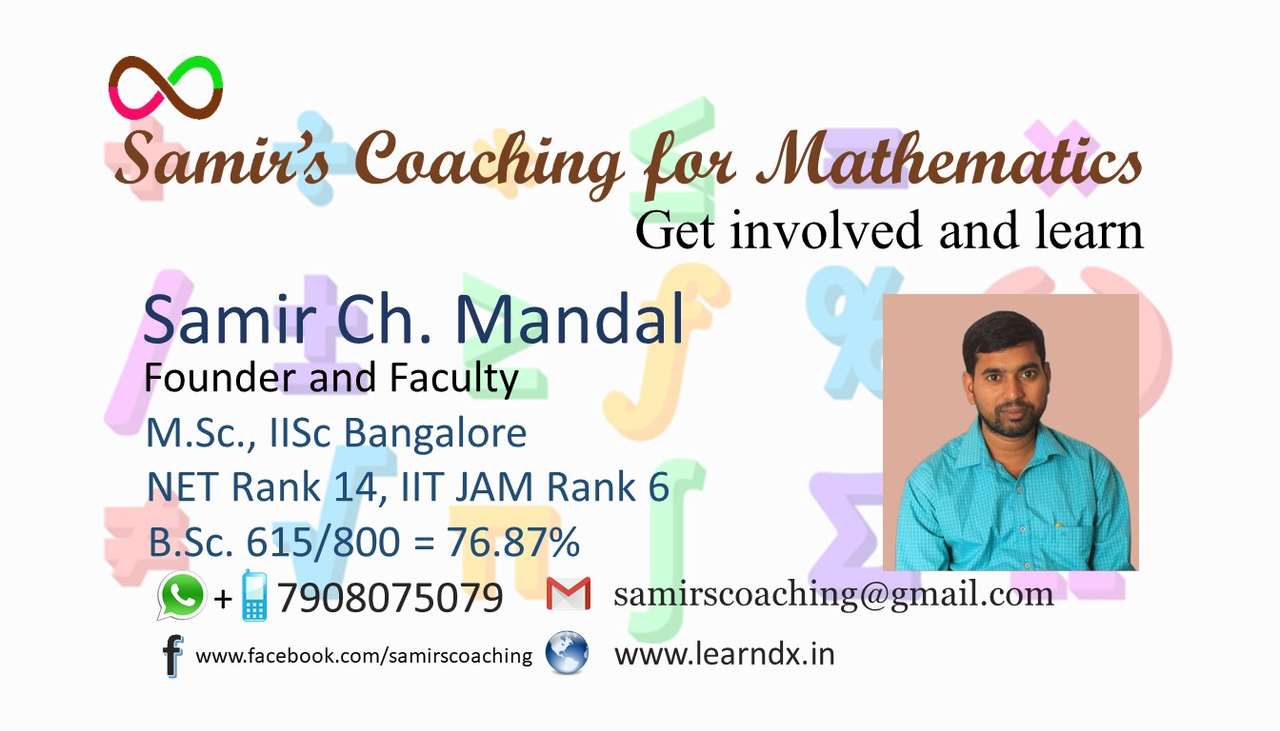 Samir Ch Mandal
Founder & Faculty
Name:Samir Ch Mandal

Phone:+917908075079

Email:samirscoaching@gmail.com

Address:Garia ; Kolkata - 700094

www.learndx.in
samirchmandal.wordpress.com

Samir Ch Mandal & Hiranmoy Mandal
Art Director
Art directed by Samir Ch Mandal(teacher) and Hiranmoy Mandal(Web Developer).

samirscoaching@gmail.com
mathematicsstudent12345@gmail.com

Hiranmoy Mandal
Designer
I am a student of Mathematics Honours, I am specialist in web developing(HTML, CSS , JS), Word, Excel, PDF conversion, data entry work. I will do your job very well within few days. I am an expert in this field . I am very much interested in everything related to computer since my childhood. Since I am habituated in programming for such a long time, I can easily handle your work.

Whatsapp No: 6297534924
mathematicsstudent12345@gmail.com